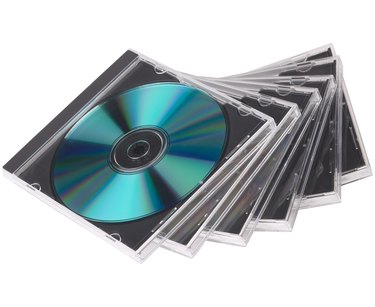 Sometimes there's a song on YouTube that you really like. The problem is, you can only play it on YouTube, with an Internet connection. So how can you get that song onto an audio CD you can play in your CD player? You can make this happen by using a capture program combined with a simple music burning program.
Step 1
Download a YouTube music capture software such as Free YouTube to MP3. Install the software by opening the installation file on your desktop or the default folder for downloads on your computer.
Step 2
Right-click on the URL address of the YouTube video at the top of your web browser. Select "Copy."
Step 3
Open your YouTube program. Click the "Paste" button. Click "Download" once the pasted link finishes loading. This will download the video to your computer and convert it to MP3 at the same time.
Step 4
Open Windows Media Player. This program come standard with most versions of Windows. Download and install a copy if you do not have it on your computer, or download and install another similar software program such as Nero.
Step 5
Click on the "Burn" tab. Click and drag the MP3 you just downloaded from the folder where you downloaded it, to where it says "Drag Items Here" in Windows Media Player. Insert your blank CD and click "Start Burning."