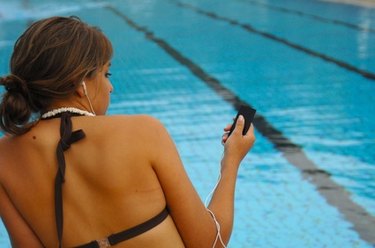 As iPods and the accompanying iTunes software become more popular, households often have more than one iPod device in need of being synced. A computer can have multiple iTunes libraries and accounts associated with it, allowing each iPod device owner to have an individual library. Adding a second iTunes library to a computer takes just a few moments.
Step 1
Open iTunes on your computer while holding down the "Shift" key.
Step 2
Select "Create Library" from the pop-up dialogue box that appears.
Step 3
Create a name for the new library and click "Save." iTunes will open the newly created library.
Step 4
Click the "Edit" tab of the menu bar and go to "Preferences."
Step 5
Go to the "Advanced" tab and uncheck the box next to "Copy files to iTunes Media folder when adding to library" if you do not want iTunes to automatically copy files from the original iTunes library into the new one. Click "OK." Add songs to the library by going to "File" in the menu bar and then "Add File to Library" to search your hard drive for music.
Step 6
Connect to an iTunes account by clicking on "iTunes Store" in the sidebar and then "Sign In" in the upper right.
Step 7
Access the second iTunes library and account in the future by pressing the "Shift" key as you open iTunes, clicking "Choose Library" and selecting the second library from the list.