When iTunes is initially set up, it scans your computer for songs and videos and imports it to the library, but if you've recently downloaded new content you'll need to manually import it to iTunes. If you're a music enthusiast and have a lot of music, it can be tiresome to manually add content to the program. Thankfully, iTunes has a tool that scans an entire folder on your computer for music, and automatically adds it to the library. Once the music is imported, it can then be synchronized to any Apple device during the device's sync with iTunes.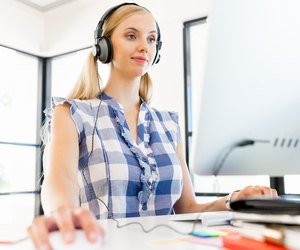 credit: Sergey_Nivens/iStock/Getty Images
Step
Open iTunes.
Step
Click "Edit" and "Preferences" or "iTunes" and "Preferences" and click "Advanced." Click "Consolidate Library" and "OK."
Step
Click "File" and "Add Folder to Library."
Step
Click the folder in the Add to Library window and click "Open" or "Choose."