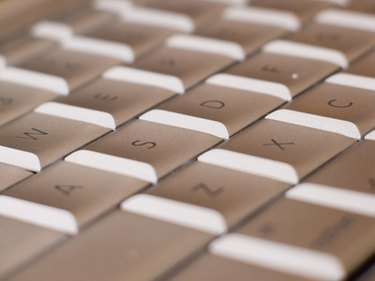 The chance of having duplicate music tracks in your iTunes library increases as you continue to add music. Although the iTunes program has a feature that searches for duplicate tracks, it's easier to simply prevent duplicates from occurring in the first place by organizing your iTunes music library so that all files are kept in one location. Once the options are enabled, if you accidentally try to import an existing song into your library, the program will alert you of the duplicate and give you the option to continue or cancel the action.
Step 1
Click "Start," "All Programs," "Apple" and "iTunes" to start the program on a PC. For Macintosh computers, open the Applications folder and double-click the "iTunes" icon.
Step 2
Click "iTunes" at the top of the screen, and select "Preferences" from the drop-down menu on your Mac. For PCs, click "Edit" at the top of the screen and click "Preferences."
Step 3
Click the "Advanced" button, and check the boxes next to "Keep iTunes Music folder organized" and "Copy files to iTunes Music folder when adding to library." Click "OK" to save the changes.