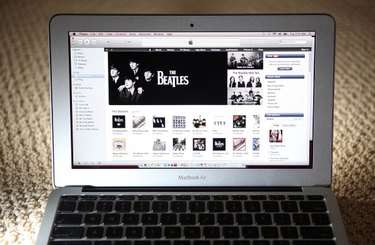 The iTunes program organizes your computer's music and media for use with an iPod or iPhone devices. The Preferences section of iTunes allows you to customize aspects of the program, such as how the program displays information, the location of your music library, parental controls and how media plays on the software. You can change this information at any time directly from the iTunes toolbar.
Step 1
Launch iTunes on your computer.
Step 2
Click the "Edit" menu from the toolbar, then click "Preferences." You can also hold down the "Ctrl" key on your keyboard and press the "," key.
Step 3
Click the icons along the top menu of the Preferences window to view your current iTunes preferences. Settings are broken into sections, such as "General," "Playback," "Store" and "Advanced."
Step 4
Make changes to your iTunes preferences, then click the "OK" button to save the changes.