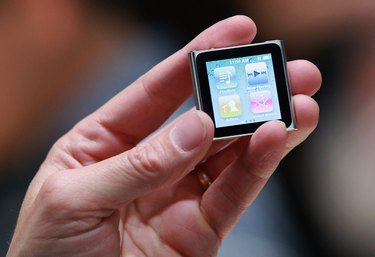 Transferring your iTunes account to a new account requires that you change your Apple ID, your billing address and your payment information. You will be able to retain all Apple iTunes Store history and purchases if you edit your existing account information. You can decide what your account settings will be; you may want to change only your Apple ID and Password, or you may want to change all user information to create a new account. Note that there is no way to transfer your account; you must edit or change user information.
Apple ID and Password
Step 1
Go to Apple's My Apple ID page (see link in Resources) and click "Manage Your Account."
Step 2
Log in to your account with your Apple ID and password. Highlight the "ID" and "Password" columns, then click the "Edit" button next to your Apple ID.
Step 3
Enter a new Apple ID into the provided field. Enter your old password into the "Old Password" field.
Step 4
Provide a "New Password" and retype it exactly in the "Confirm Password" field. Click "OK" to finish changing your Apple ID and Password. If prompted for an "Authentication Method," select "Email Authentication" and click "Next." Check your email for Apple's authentication link. Open your link and enter a new password. Press "Reset Password."
Billing and Payment
Step 1
Open iTunes. Click the "iTunes Store" button on the left side of the screen. Enter your new Apple ID and Password and click "Sign In."
Step 2
Click "Store," then "View My Account." Click the "Edit" button next to your Apple ID, and enter a new email address if needed. Click "Done."
Step 3
Click the "Edit Payment Information" button. Update your name, billing address and payment information in the fields provided. The payment methods that iTunes accepts can be found in the Payment Type section. If you do not want a payment method on your account, select "None."
Step 4
Click "Done" when all information has been updated to save your changes.