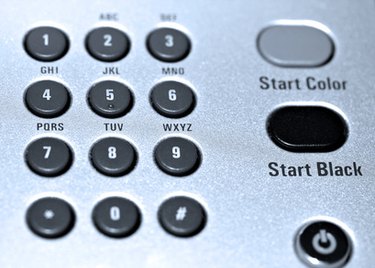 Lexmark is one of the industry leaders in printers. Over time with use your printer may require maintenance and you will need to replace the ink cartridges, print heads and ribbons in your printer. If your printer is displaying the 935 printhead error here are some things to look into.
Clear The Error
Turning your computer off is a good way to clear this error. Sometimes when you power-off the unit the unit the error will clear itself. If the error persists then there are other problems with the printer.
Check the Power Source
Plugging your printer directly into a power outlet is one way to minimize the chance for this error. Surge protectors can cause the printer to experience low amperage which can trigger this error. This is common if you recently plugged your printer into a power strip or surge protector. If the printer worked properly while plugged directly to the outlet, go back to this arrangement.
Replace the Printhead
Replacing the print head is the final solution for this error. Over time the printheads wear down from use and wear. Paper jams and starting and stopping also contribute to the break down of the printhead. In some cases cleaning the printhead with alcohol and a lint free cloth will resolve the error. If the error persists then you will need to contact Lexmark so that they can service your printer.