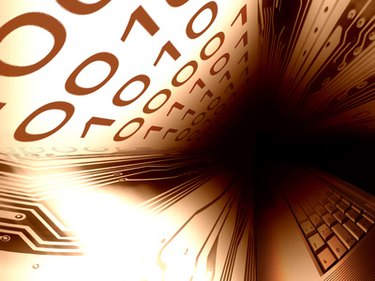 Microsoft Word and Microsoft PowerPoint are both productivity software distributed by Microsoft, Inc. They each have roles in creating specific document types. PowerPoint is a graphics-based program that allows you to create dynamic presentations. Word is a text-based word processing program that creates letters, forms and other documents.
History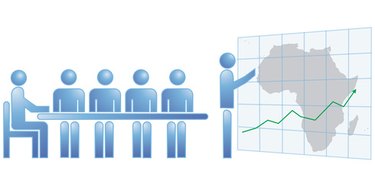 In 1989, Microsoft released the first version of Word for Windows, according to Microsoft.com. Word claimed a 90% share of the market by 1994. Robert Gaskins created PowerPoint and released the software for Mac computers in 1987. The product has been part of the Microsoft Office Suite since 1990.
Features
Word features tools like mail merge, document review, and a spelling and grammar checker. PowerPoint features design templates, custom animations and presentation timing rehearsal.
Types
Currently, two types of PowerPoint and Word are widely used: Word and PowerPoint 2003 and 2007. Navigating each software program is the major difference. The "ribbon," a visual navigation menu, replaced "toolbars" in the 2007 release.
Function
Word is a word processing program. PowerPoint is presentation software. Word creates text-based documents while PowerPoint creates presentations. Users generally use Microsoft Word when they need to create letters, forms, mailings and reports. Users utilize PowerPoint when they need to create presentations for business meetings, seminars, workshops or trainings.
Considerations
You cannot create the same document types easily in either program. For example, using Word to create a graphical presentation is much more difficult than creating the presentation in PowerPoint. The programs do allow for collaboration between both types. For example, you can create an outline in Word and import it to PowerPoint to create a presentation.