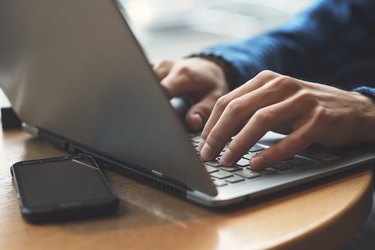 The use of Microsoft Office and Microsoft Word is an integral aspect of the modern professional workplace. Over time, both have become important tools in the completion of reports, presentations and other office projects. Ultimately, Office and Word are corresponding Microsoft tools rather than separate programs.
Comparison
Microsoft Office is a suite of applications created by Microsoft. One of the applications, Microsoft Word, is a word processor program used to create and print text documents. In addition to Word, the Microsoft Office application collection includes Excel, Publisher and PowerPoint
History of Microsoft Word
The first version of Microsoft Word was released individually in 1983. Featuring typeset-quality printing, line breaks, and italic and bold-faced fonts on screen, Word was the first program that featured a screen version of a document that directly resembled the printed version. As of 2010, Microsoft Word is the top word-processing application in the world.
History of Microsoft Office
Microsoft introduced the earliest version of the Office productivity suite of applications in 1989. More than 20 years later, Microsoft launched Microsoft Office 2010, featuring online versions of its Word, Excel, PowerPoint and OneNote applications. As of 2010, Microsoft Office is the most popular productivity suite in the world, with versions of Microsoft Office installed on more than 1 billion personal computers worldwide.