Microsoft Office is an integrated suite of business software applications for Windows and Macintosh computers. Office includes word processing, spreadsheet, presentation graphics and email communication programs that provide functionality which is commonly used to run a business office. Office 2010 for Microsoft Windows and Office 2008 for the Macintosh computer are the versions available as of July 2010.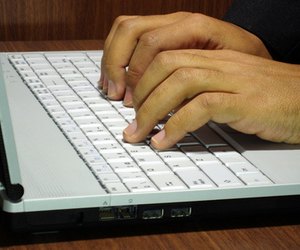 Word Processing
Microsoft Office includes Microsoft Word for word processing functionality. The program uses a menu interface to provide many advanced word processing features that can be used easily by business and home users. Word includes templates to design documents used routinely in office environments such as sales letters, mailing label formats and invoices. Word documents can contain graphics, sound and video to create multimedia reports.
Spreadsheets
Microsoft Office includes Microsoft Excel to create spreadsheet solutions for home and business use. A spreadsheet is an electronic grid of rows and columns that can be used to enter, organize and calculate data. Separate spreadsheets can be linked to consolidate data across categories such as time, function, or geographic region. Templates for income statements, balance sheets and expense reports are featured within the program. Excel spreadsheets allow you to analyze and report on large amounts of data quickly and easily.
Presentation Graphics
The Microsoft Powerpoint application is used to create and deliver presentations that can include text, graphics, sound and video. Powerpoint presentations can be delivered in a slide show format using a computer and projection screen, emailed to other users for review or delivered remotely over the Internet.
Email Communications
Microsoft Outlook Express is used to create, send and receive e-mail communications. The program automates the linking and embedding of spreadsheets, documents and presentations composed in other programs within the Office software suite. The business version of Microsoft Office includes Microsoft Outlook which also features personal information management tools such as calendar, journals and task management.
Collaboration & Customization
The applications in the Microsoft Office application suite are designed to share information easily between programs. Spreadsheet documents created in Excel can be linked or embedded within Microsoft Word documents, and emailed to other users using Outlook. Microsoft Office also offers a platform of servers and web services to enable collaboration between remote users. Microsoft Office is also a development platform to build custom applications using Visual Basic for Applications and other programming languages.