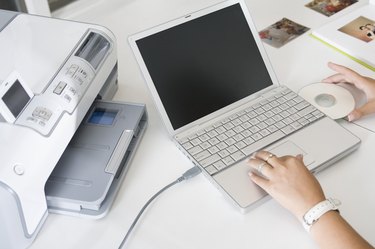 OpenOffice is a free productivity suite comparable to Microsoft Office. OpenOffice contains word processing, spreadsheet, presentation and database management programs and is sometimes preferred by users because of its flexible, open-source code. Additional features of the suite include compatibility with other file formats, ensuring that work done in OpenOffice can be opened and edited in other programs. For instance, files created as OpenOffice documents can be saved in Microsoft Word's DOC format.
Step 1
Open your OpenOffice Writer document.
Step 2
Click the "File" menu and select the "Save As" option.
Step 3
Select a location to save your file and type a name for the file.
Step 4
Click the "Save as Type" drop-down menu and select the Microsoft Word format (.doc or .docx)." Leave the "Auto Extension" option checked.
Step 6
Click the "Keep Current Format" button when the window warning you of formatting issues comes up.