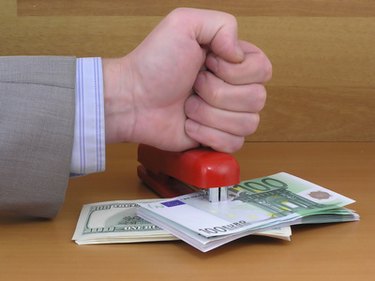 Microsoft Dynamics is a line of ERP (enterprise resource planning) applications created as part of the Microsoft Business Solutions group. Navision software is part of the Microsoft Dynamics line and offers features designed to assist with business needs.
Definition
Navision software, also referred to as Microsoft Dynamics Nav, is a Microsoft software program designed to work with small and medium-sized enterprises. Navision provides assistance in such enterprise-related areas as customer relationship management, manufacturing and finance.
History
In 2000, the Navision Software A/S company merged with Damgard A/S, forming NavisionDamgard A/S. In 2002, Microsoft purchased the company and renamed the new division as Microsoft Business Solutions. In 2005, Microsoft renamed the product Microsoft Dynamics Nav. In 2008, Microsoft released an updated version of the product called Dynamics Nav 2009. Currently the titles "Microsoft Business Solutions Navision Edition," "Microsoft Dynamics NAV" and "Dynamics Nav" are all commonly used when referring to the product.
Features
Navision software features include budget management and analytical tools, human resource employee reporting tools, business resource and expense tracking software and access to real-time business-critical information. Navision also enables users to implement business solution tools across multiple sites.