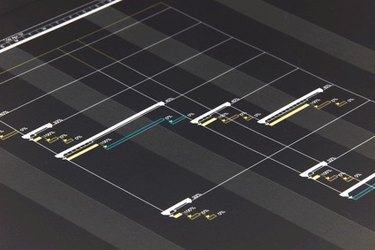 Infor ERP LN is an ERP (enterprise resource planning) software suite produced by Infor Global Solutions. The product provides manufacturing companies with a complete planning system that covers full business processes from planning and purchasing to sales and customer service.
ERP Systems
ERP systems are cross-functional and enterprise-wide suites of software that have modules for each segment of business but contain data in one database. This means that each department has access to up-to-date data needed to function efficiently and effectively.
Infor ERP LN
Infor aims its product at companies that make to order, make to stock, assemble to order or engineer to order, and so Infor ERP LN has core manufacturing and planning functionality. The suite's componants cover all aspects of manufacturing, including quality, finances, stock, freight, purchasing and sales.
Functions
Infor ERP LN supports multiple locations, multiple partners, subcontractors, complex supply chains and contracts. The mapping and planning functions are intended to help businesses optimize their lean manufacturing processes, and there are built-in ISO quality management and compliance tools.
History
Infor ERP LN was originally developed by the Baan Company under the name Baan ERP. SSA Global acquired the Baan Company in 2003, and the name was changed on the updated release to SSA ERP LN. When SSA Global was bought by Infor Global in 2006, the product was again upgraded and renamed Infor ERP LN.