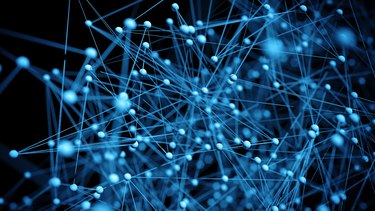 RouterOS and pfSense are software solutions designed to allow computers to function as network perimeter firewalls and routers for local area and wide area networks. RouterOS is developed by MikroTik, a company that also develops router hardware. Although pfSense and MikroTik's RouterOS are designed with similar applications in mind, they differ somewhat, primarily in terms of the features included, compatibility and licensing.
Features
RouterOS and pfSense both have routing, firewall and virtual private network server support. RouterOS's additional features include wireless access point functionality, bandwidth management and the ability to function as a hotspot gateway. Additional feature of pfSense include Point-to-Point Protocol Over Ethernet functionality, network address translation, redundancy, Dynamic Host Configuration Protocol capabilities and support for third-party software extensions.
Compatibility and Requirements
MikroTik RouterOS supports multi-CPU and multi-core computers. It can be installed on SATA and IDE hard drives, USB storage devices, and CompactFlash and SecureDigital memory cards. RouterOS requires at least 64MB of free drive space to be installed. It supports several network interfaces, including 3G modems, 802.11a/b/g/n Wi-Fi cards and 10-Gigabit Ethernet cards.
PfSense requires a computer with at least a 100-megahertz processor and 128MB of RAM. It can be run from a CD-ROM drive, hard drive, Compact Flash memory card or USB flash drive. If you're running pfSense from a hard drive, you'll need at least 1GB of free hard disk space; from a memory card, you'll need 512MB of free space.
Licensing
MikroTik RouterOS is available in six different licensing configurations, with prices ranging from free to around $250, as of the date of publication. As the price level ascends, so too do the number of included features. On the other hand, pfSense is a completely open-source solution, freely available for download from the developer's website. Free support is offered via mailing list, an online forum and an IRC channel. Paid commercial support is also available.
Additional Information
PfSense is based on FreeBSD, a Unix-type operating system that is fully UNIX compliant and compatible. MikroTik RouterOS is based around the Linux 2.6 kernel. RouterOS is optimized for use with MikroTik's RouterBOARD hardware, though it is compatible with third-party hardware as well.