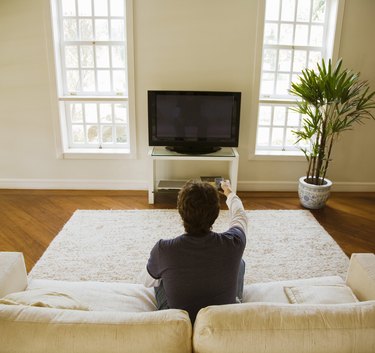 A Vizio high-definition television is an entertainment investment that brings clear pictures, bright colors and crisp audio to any home-theater system. Setting up a new Vizio television, or experiencing difficulties with one that has already been installed, can be frustrating for owners. When the screen isn't displaying a picture and the set won't turn off, the recommended fix is simple. Once it's complete, you should be able to return to watching your Vizio in less than an hour.
Step 1
Disconnect the power to your Vizio.
Step 2
Disconnect the AC cord from the back of the television. Leave it disconnected for at least three minutes.
Step 3
Plug the AC cord back in and reconnect the power cord. Turn the television back on.
Step 4
Call 877-698-4946 to talk to Vizio Technical Support if you're still experiencing problems.