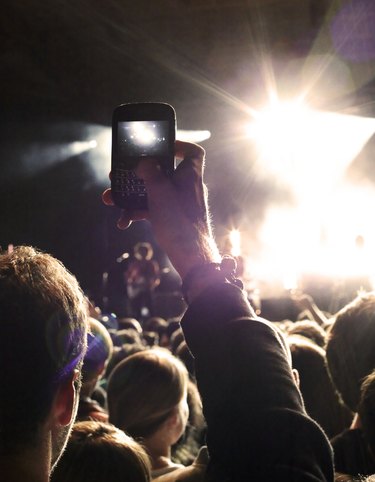 Facebook started life as a simple networking service for Harvard students. Its initial objective was to provide a place where students could share personal news, events, announcements and, perhaps most importantly, photographs. Although Mark Zuckerberg's initial objectives may have appeared limited, the popularity of the service soon presented the possibility of much larger objectives.
First Objectives
Before Facebook, Mark Zuckerberg had already created a couple of similar sites, one which connected students to others studying the same degree course. It was a hobby for Zuckerberg, who launched it within the Harvard network in February 2004. The site was similar to the U.S. student yearbook in concept, and within a month over half the Harvard student population had posted a profile. Zuckerberg's first objective was to spread it to other educational institutions. Soon other Ivy League colleges and then other U.S. universities had access to it. Only people with a ".edu" address could access the site. Facebook's next step made it available to high school students, then U.K. universities. The rest of the world was finally admitted from September 2006 onward.
Independence
The swift expansion in Facebook users attracted other companies hoping to share in the profits. Rumors spread about offers from Google, Viacom and Yahoo varying in size from $750 million to $1 billion. In an interview with Time magazine in 2007, Zuckerberg stated that Facebook was not for sale and that staying independent was the company's objective from the start. So far it has had investments from Accel and Microsoft. In 2011, Goldman Sachs bought a stake in the company and then promised a $1.5 billion offering of stock to overseas investors. This was withdrawn amid much controversy. For the moment, Facebook is not a public company and retains its independence.
Community
One perception of Facebook is that much of it is about making new connections. According to Zuckerberg, this has never been a Facebook objective. He states in an interview with Time magazine that its objective was always to build a community for people who were already connected in real life. The site's style and applications are also based on the way people naturally communicate, according to the founder. One of its objectives is building the size of that community. In competition with Twitter, both networking sites announced an objective of reaching a billion users.
Data Center
Building new data centers appears to play a part in Facebook's expansion objectives, according to Rich Miller at Data Center Knowledge, a data center trade publication. A 2011 report suggests that the company may add to its new data center facility in Prineville, Ore., which covers 300,000 square feet. Facebook requires hundreds of servers to keep its 600 million users' Facebook pages updated regularly, and it intends to exclusively use Facebook-owned data centers using Facebook-designed servers from 2011 onward.