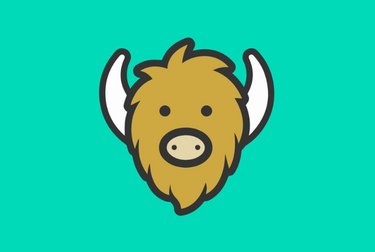 Four years after it shut down, Yik Yak is back. The infamous social network app returned to the iOS store this week, and millennials are feeling the nostalgic feels — both good and bad.
If you don't remember/have never heard of Yik Yak, it's an anonymous social media app that only shows posts from local users. It was a space where users could post on message boards and send messages to anyone within a five-mile radius. Originally launched in 2013, the app was popular in the high school and college crowds because they could connect with others on the same campus, but it had major issues with harassment and bullying under the guise of anonymity.
Bullying wasn't the only issue on the social media platform — there were death threats, racism, and sexism. It was even linked to the murder of a University of Mary Washington student.
As an attempt to fix the problems, in 2016 Yik Yak required all users to have a profile name with the hopes that the ugliness and violence would stop if people couldn't fully hide behind a mask. Ultimately, users jumped ship since being anonymous is what drew them to the platform in the first place. The app shut down in 2017.
Now that Yik Yak is back, the big question is whether or not it's safe. The new owners have listed "community guardrails" on the website, seemingly taking a serious stance against harassment and bullying. They are relying on users to report any yaks that don't "vibe with the community guardrails."
According to the website, "Yaks that are reported need to be reviewed by our team before they are removed (unless they reach -5 vote points). Through the upvote/downvote system, we rely on our community to help make Yik Yak a constructive venue for free and productive speech."
The new rules prohibit users from making personal attacks against anyone — public figure or not. Children under the age of 18 are not to be discussed, unless it's by their parents and they aren't being identified. Anything that could be construed as bullying, harassment, stalking, racism, bigotry, or target hate or public humiliation is not allowed. Obscene language with harmful intent, body shaming, hurtful jokes, promoting suicide or self-farm are also not allowed.
Anyone who violates the guidelines will be banned from Yik Yak.