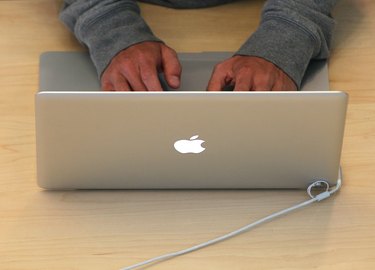 Apple Inc. is one of the most valuable technology companies in the world, and though the company doesn't discuss its target market for its computer products publicly, studies consistently show that Apple is a premium-priced brand, tending to target people who are more affluent. Some studies also show Apple users to be younger and consider themselves early adopters of new technology. On average, most products in Apple's Mac computer line are pricier than Microsoft Windows-based competitors.
Background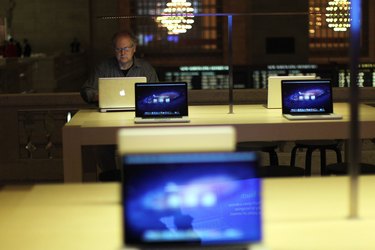 At an Apple earnings conference call in October 2008, during an economic recession, Apple CEO Steve Jobs said the company would not cut the prices of its Mac computers even though some consumers might choose to purchase lower-priced PCs. Jobs said that there "are customers we (Apple) choose not to serve. We don't know how to make a $500 computer that's not a piece of junk." He further explained that Apple has had "great success by focusing on certain segments of the market and not trying to be everything to everybody…" According to CNET, Jobs' statements indicate that Apple sought to continue targeting customers who were less sensitive to price, even in tough economic conditions.
Demographics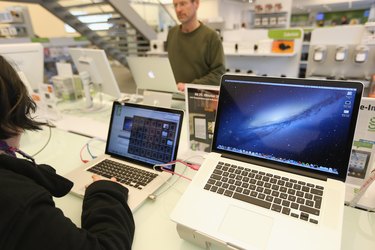 In April 2011, the collective intelligence website Hunch.com surveyed 388,315 of its users to compare the demographics and personality traits of Mac and PC users. According to the survey, Mac users were 22 percent more likely than PC users to be between the ages of 18 and 34. Fifty-eight percent of Mac users identified themselves as "liberal," compared to 36 percent of PC users who said the same. In addition, Mac users were more likely than PC users to live in a city, and were more likely than PC users to want to be "perceived as unique and different to make my own mark." Another key finding was that PC users were 36 percent more likely than Mac users to consider themselves "later adopters."
Marketing Strategies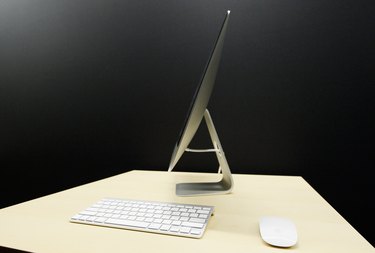 In March 2007, Hitwise, a marketing intelligence firm, analyzed and contrasted the marketing campaigns of both Apple and Microsoft. That year, Microsoft introduced its new Windows Vista operating system, while Apple launched its iPhone. According to Hitwise demographics, most U.S. traffic to the Microsoft website between January and February of 2007 was from people older than 35, while the majority of traffic to Apple's website were under 35. The spokesman on the Windows Vista promotional website was actor Tom Skerritt, then aged 73. By comparison, Apple at the time was running a series of advertisements featuring a younger, casual dressed "Mac user," played by Justin Long, and an older, more formal dressed "PC user," played by John Hodgman. In a June 2006 article in Slate Magazine, Seth Stevenson wrote that the commercials were intended by Apple to show Mac users as "cool" and PC users as the "nerd."
iPhone Users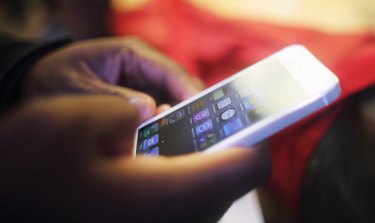 Forrester Research analyst Ted Schalder compared the demographics of iPhone users with other smartphones in a June 2009 study. The research showed that iPhone users tended to be younger, and spent an average of $11 more per month on their phone bill than other smartphone users. In addition, 67 percent of iPhone users had a household income of $70,000 or more, compared to 61 percent for all smartphone users.
Creative Professionals
Another major target segment for Apple, according to an August 2007 Silicon.com article, are developers, photographers and creative professionals who use its Mac Pro desktop, or MacBook Pro notebook computers, designed for graphical performance. In addition, Apple offers Final Cut Pro, video editing software that's a standard for many television and movie professionals.