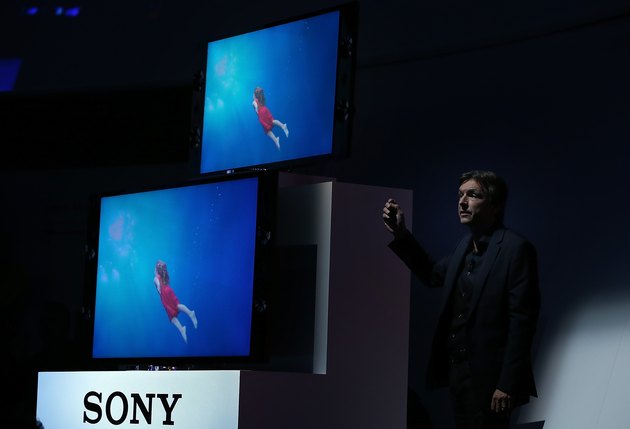 Sony Bravia televisions are great-looking flat-panel displays with a myriad of picture and sound settings. Often these menu and remote control functions can be confusing. When troubleshooting closed-caption problems on your Sony Bravia TV, it's important to understand how closed captioning works and the settings your TV uses to access it.
Closed Captioning Overview
Closed captioning allows the viewer to read the text of a show in real-time at the bottom of the screen. It is helpful for those who are deaf, hard of hearing, or just want to watch TV in a noisy room. Thanks to recent FCC (Federal Communications Commission) regulations, nearly all broadcast and cable TV content is closed-captioned. Although most DVD movies include closed captioning in multiple languages, they are not required to by the FCC. Video games are also not required to offer closed captioning.
Sony Bravia Settings
If you're having trouble with your Bravia's closed captioning, check with its menu first. Bravia LCD televisions have a menu option dedicated to their control and appearance. Pressing "Menu" on your remote control will access the main menu. The closed-captioning options are in a sub-menu under "Setup." These control the size, language and color of the closed-captioned text. If the closed-captioned text is too small or the wrong color or language, use these menu settings to change them.
General Troubleshooting
Movies and pre-recorded shows automatically display the text perfectly, while live TV often depends on a typist following the show and typing text in real-time. If the typist cannot keep up, the closed captions may be misspelled and dialogue may be omitted. A weak cable or antenna signal will also cause the text to be garbled or unreadable. When watching a DVD movie, ensure the closed captioning and language settings are correct using the remote control or the DVD's on-screen menu.