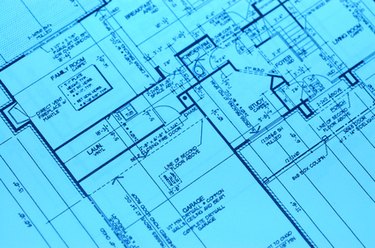 AutoCAD is a computer aided design program. It is used by designers to digitally draw blueprints for buildings or products. The program saves to several file types. Two primary file types are DWG and DWF, and they have different attributes.
DWG
The DWG file type is the default type used by AutoCAD. If you want to be able to open up a file and edit it at a later date, you should save your work using this file type. The file size is large because it contains all the information you need to edit the file.
DWF
The DWF file type is used when you want to share a draft created in AutoCAD with someone else. You cannot edit this file type in AutoCAD, you can only view it. Because you can only view the draft, the file size of this file type is 1/10th the size of a DWG file. This eases distribution. Additionally, you do not need AutoCAD to view this file type. This makes it easier to share your draft with other people.
How Do You View the DWF File Type?
People who want to view DWF files need to download a free program called Autodesk Design Review. It can be found at AutoDesk.com.