The use of acronyms in classified ads is a carryover from paid print advertising. Individuals and businesses use abbreviations to save money on per word and per line rates. Additionally, acronyms make ads faster to post and read. On Craigslist, people use the PPU acronym to explain item transfer methods and item availability.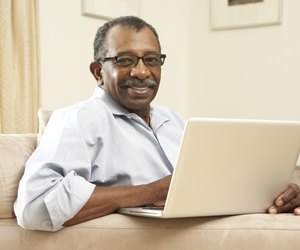 credit: Catherine Yeulet/iStock/Getty Images
Item Transfer
Ad creators typically use PPU to advise readers that they prefer that interested parties pick up advertised items: "Please Pick Up." In For Sale by Owner ads, PPU implies that the ad creator is unwilling to ship the item. In Free category ads, PPU can also mean that the item owner plans to leave the item outside for "Porch Pick Up."
Item Availability
As a "no show" can force an ad creator to re-post to find another interested person, some people use PPU to advise readers that a listed item's availability is "Pending Pick Up" to avoid hassle. PPU indicates that someone has promised to pick up the item, but the ad creator has decided to continue to accept the names and contact details of other interested parties in case of a no show.
Acronym Issues
Since PPU has different meanings, you must check an ad for details that reveal its meaning. For example, a date and time next to PPU usually means "Pending Pick Up." If it's unclear, contact the ad creator. Additionally, if you're interested in shipping, don't allow PPU dissuade you from inquiring about an item. Some people who use PPU are willing to ship if you agree to pay the shipping and insurance costs.