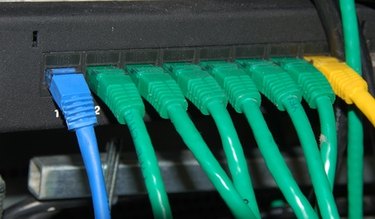 Ethernet and patch cables are usually referred to interchangeably, although there can be differences between the two. A patch cable is a generic term that can be used for multiple types of cabling (such as telephone or audio/video, in addition to Ethernet).
Ethernet Is a Protocol
While eight-conductor Ethernet cables with RJ-45 plugs are extremely common (these are the cables that look like over-sized phone cords), Ethernet itself is a protocol standard that defines the way that bits of information travel over a particular medium. The two most common cabled versions of Ethernet are traditional copper cables and fiber-optic cables.
Patch Cables
Most standard copper Ethernet cables are referred to as patch cables. However, ordinary phone cords can be considered patch cables, as well as the RCA and HDMI cables that connect a home TV and stereo system together.
Types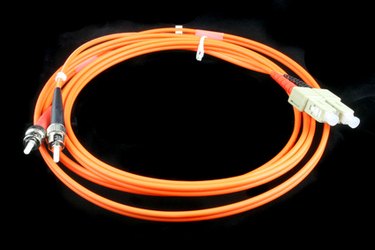 Different Ethernet cables have different names, with "patch cables" being the most common. Some of the differences include the length of the cable as well as the purpose. For example, an Ethernet connection that is designed for speed and/or great distance can be referred to as a "backbone" or "long haul," even though it may use the exact same type of copper cable that a patch cable uses.