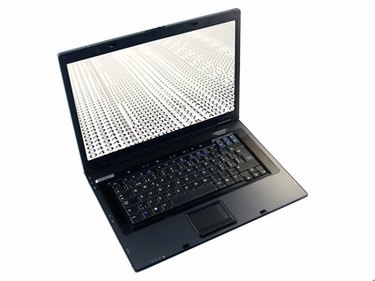 Microsoft Access is a database management application used to enter, search, sort and report on information. Microsoft Access is easy to use and tightly integrated with Microsoft Office software applications. Access databases can be customized as complete applications using development tools such as Microsoft Visual Basic and can scale up to more advanced products including Microsoft SharePoint Portal and Microsoft SQL Server.
Ease of Use
Microsoft Access is a menu-driven database program that includes a graphical user interface enabling novice users to enter, manage and report on their data. Data can be entered using a familiar spreadsheet or table interface and the program will automatically generate forms based upon the data and labels that have been entered. Routine tasks such as searches, sorts and queries can be automated with macros using a point-and-click paradigm. Reports can be formatted by dragging and dropping fields on a graphical interface and the program includes many templates that can be easily modified by end users.
Microsoft Office Integration
Microsoft Access is popular with Microsoft Office users since it is based upon the familiar "drag and drop" method used with other Microsoft Office products . Access information can be designed to tightly integrate with other Microsoft Office products including Word, Excel, Project and Outlook. It is easy to import, link and update data between these applications using dynamic data exchange and object linking and embedding. Word documents can be easily customized with contact and supplier records within an Access database, and Excel can be used as a front end to enter and update Access database information in real time.
Customization
Microsoft Access users can easily create and modify database queries and reports using the graphical user interface, and a menu-driven macro recorder to automate repetitive steps. Advanced users can customize Access applications using the Visual Basic for Applications "VBA" programming language common to all Microsoft Office applications. Access also includes many templates that can be easily modified by end users.
Extensibility
Professional developers can develop complete, customized Access applications using more advanced languages such as Visual Basic, Structured Query Language (SQL) and C++. These custom applications can remain Microsoft Office compatible and work with more powerful external systems including Microsoft SharePoint Portal, Microsoft SQL Server or Oracle.
Benefits
Microsoft Access is important because it dramatically decreases the amount of time required to exchange and leverage information between Microsoft Office applications. Access provides database management functionality for novice end users and is highly extensible with enterprise systems by professional developers.