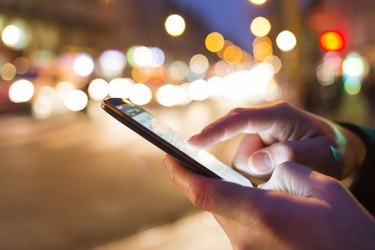 So you've decided to start learning a new language! That's so adventurous and studious of you. Now you just need to, you know, actually learn the language. The good news is, you no longer need to sit in a classroom over a long period of time to learn the basics. You can do that from anywhere, because there are apps for that.
There are countless apps available to teach you whatever language you'd like to learn, but that can make it tricky to choose the right one. You may have specific goals that aren't covered in one app, while they may be the focus of another. So it's important to look at all of your options before committing to one, because learning a new language isn't easy, so you might as well make the process go as smoothly as possible.
Babbel
The goal of Babbel is to get you speaking a new language after your first lesson. It teaches you how to engage in real-life, everyday, practical conversations. Instead of memorizing useless phrases, Babbel uses English hints to help you relate to the language.
The lessons are short and sweet — they last between 10 and 15 minutes each. They are designed for beginners all the way to advanced learners. Choose between Spanish, French, German, Italian, Brazilian Portuguese, Russian, Turkish, Polish, English, Indonesian, Dutch, Danish, Swedish and Norwegian.
The app is free to download on iOS and Android, and you can try one lesson on the house, but you'll need to pay between $5 and $10 a month to get full access to the learning materials for one language.
Duolingo
People love Duolingo because it's fun, accessible and free. You'll learn language skills while playing a game. You'll start with basic verbs, phrases, and sentences, and learn new words daily. If the lesson is moving too fast for you, simply slow it down to make sure you're taking in all the information.
Duolingo is great for comprehension, but may not be the best option for everyday conversational skills. Languages offered: Spanish, French, German, Italian, Portuguese, Dutch, Irish, Danish, Swedish, Russian, Ukrainian, Esperanto, Polish, Turkish and English. Available for free with in-app purchases on iOS and Android.
Tandem
Tandem is all about speaking a language with native speakers, helping you learn in the most authentic way possible. The app sets you up with a language exchange partner, and you will help each other learn your respective languages via text, audio and video chat. So you could be set up with someone in Mexico City to learn Spanish while they learn English from you.
The app is completely free and is based on the Tandem learning method — a scientifically proven technique where two people meet in person to teach each other their native languages.
The most popular languages offered are English, Spanish, Russian, Portuguese, Italian, Chinese, French, Japanese, but the app has has over 120 languages available. Free on iOS and Android.
Busuu
Learn a new language with Busuu by using traditional flashcards along with grammar, writing, dialogue and pronunciation exercises. Chat with native speakers and have them correct your text, and you can correct other learners to earn points. An offline mode allows you to use the app any time and any place.
The app provides you with some basic writing exercises and flashcards for free, but to gain access to all the courses, it'll run you anywhere from $6 to $10 a month. Learn Spanish, English, German, French, Italian, Portuguese, Turkish, Arabic, Polish, Russian, Chinese and Japanese. Available on iOS and Android.
Memrise
Memrise is another app that uses games to help you learn, because learning doesn't need to be boring! You'll learn new language skills while going deep undercover as a spy in a distant universe. Most of the lessons are set up to have you memorize specific words and phrases. So if memorizing is your thing, this app might be perfect for you.
Choose from French, Spanish, German, English, Chinese, Japanese, Korean, Turkish, Russian, Italian, Portuguese and more than 100 other languages. Access the app for free on iOS and Android, but pay a $9 monthly subscription fee for access to additional games and an offline mode.