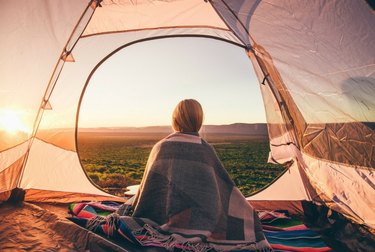 Camping is a great way to get away and spend time in the great outdoors, but unless you're a camping pro, it can be a little stressful being away from the amenities you're accustomed to. So, why not bring some of those luxuries with you?
Without taking away from the rugged camping experience, here are some tech-related gadgets that can help make your camping trip more enjoyable.
BioLite CampStove 2
The CampStove 2 is a portable wood stove for camping that can boil water and cook your meals while simultaneously charging your devices. It generates 3 watts of electricity in its internal powerbank for USB charging.
No need to carry around extra fuel—you just need to scrounge up some sticks and twigs for the fire. An internal fan allows for faster cooking time and less smoke. And a bonus—a portion of every purchase goes towards supporting clean air and clean energy.
Scosche BoomBottle H20+
Bring some tunes along on your camping trip. The BoomBottle H20+ is a compact, rugged, and waterproof wireless speaker that's ideal for outdoor adventures. It can stream music up to 33 feet away (and still have great surround sound), be submerged in up to 3 feet of water, and can play up to 11 hours of continuous music. The device floats, and it's designed to fit in most cup and bottle holders in cars, bikes, and backpacks.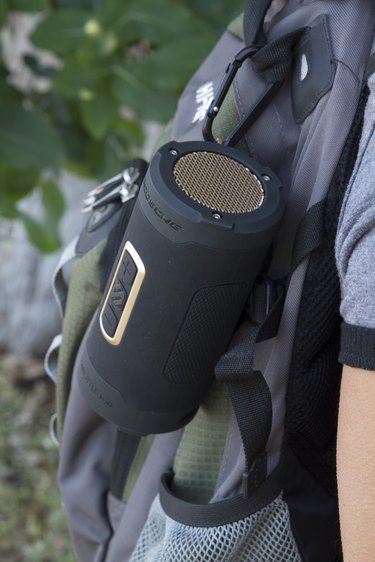 Scosche goBAT 12000 Rugged portable battery
The goBAT is the perfect portable battery to take camping, because it's powerful and virtually indestructible. This waterproof and dustproof powerbank has enough juice to quickly charge your iPhone up to five times via two USB ports. goBAT also has a built in loop and comes with a carabiner to securely clip to backpacks, tents, etc.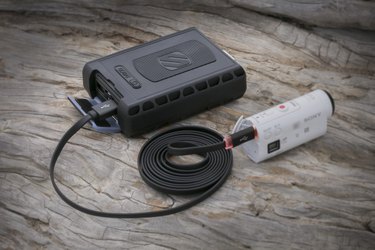 Princeton Tec Helix Basecamp Bluetooth Lantern
The Helix Bluetooth is a lantern with a rechargeable battery and Bluetooth connectivity that you can control from your smartphone or tablet. You don't even need cell signal—all you need is the compatible app for iOS or Android. Plus, you can use the USB port to charge your phone or other devices. It comes with a carrying strap, and it's able to be packed down to half of its full height for travel.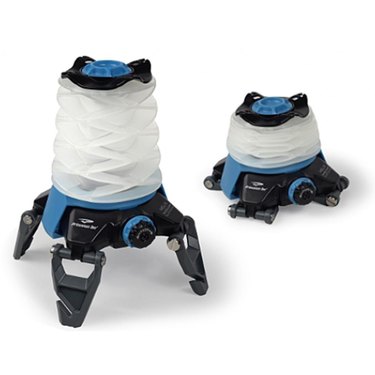 Eton Scorpion II
The Eton Scorpion II is a rugged and splash proof NOAA weather AM/FM radio with LED flashlight and USB charging port. Stay informed about serious weather headed your way, or just use it as a flashlight or charge for your phone.