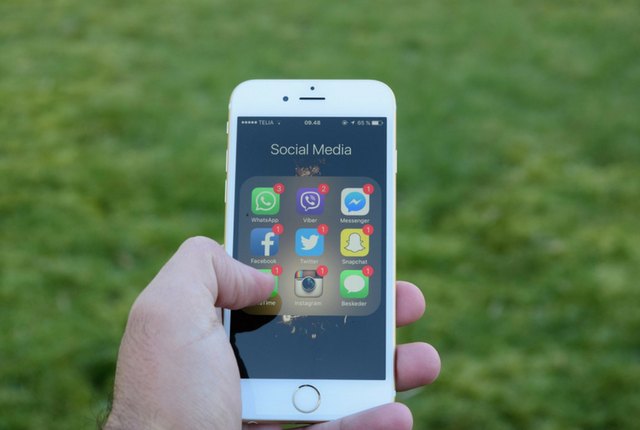 There are secret vaults of messages hiding in your Instagram and Facebook inboxes just waiting for you to find them. Both platforms hide messages they think you don't want to see. The messages could be from people you know, but aren't connected with on social media, or they could be from complete strangers. And then there's always the weird messages from bots.
If you hate leaving messages unanswered, or if you're curious to see who's been messaging you, finding them is super easy. Once you're there, you can decide whether or not you want to actually open them and respond.
Here are the steps:
Instagram
Click the top right hand corner of the app to bring up your direct messages (the little paper airplane-looking triangle).
If you've been sent messages from a user you aren't following, you'll see this message: "Message request from…" Click on the message request to open the chat.
You can read the message without accepting or declining it, but to respond, you'll need to accept. Accepting a message allows the user to direct message you from that point forward without it being filtered.
If you receive a message you don't want to see, simply decline it and click Block User to prevent that person from commenting on your pictures or sending you any direct messages.
Facebook
In the Facebook Messenger app, tap People at the bottom of the screen.
Select Requests at the top of the screen.
Then select Message Requests, and from there you can read or delete a message.
Below Message Requests, you'll see a section called Filtered Requests. Tap Show All to read the messages. It's a hidden inbox within a hidden inbox.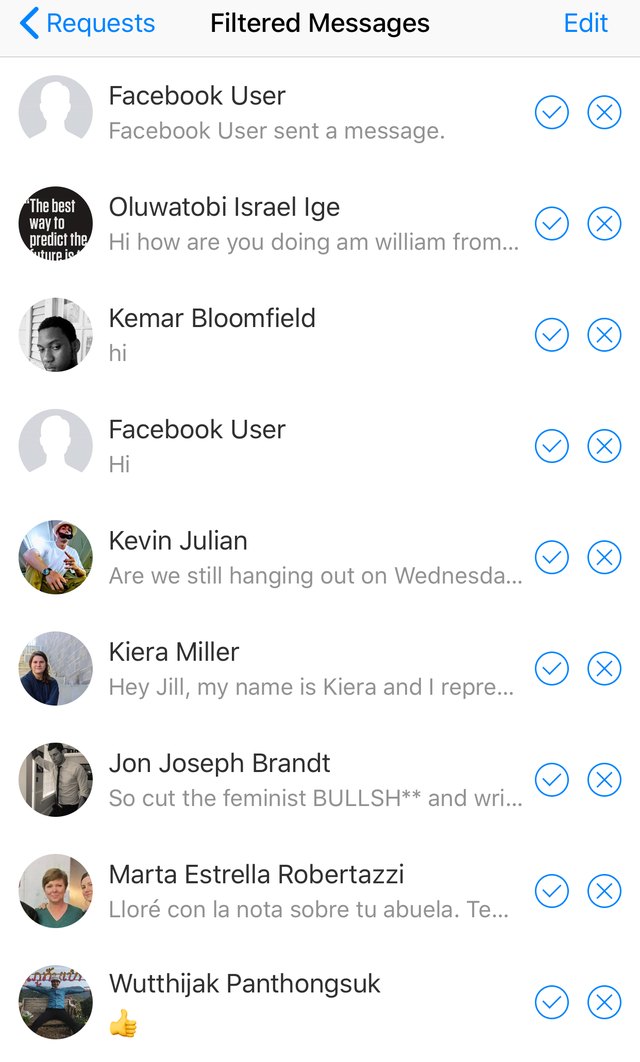 credit: Jill Layton / Screenshot
Now you're all caught up on messages you never knew you had. And chances are, you'd probably be fine living the rest of your life having not read any of them, but hey, you never know!