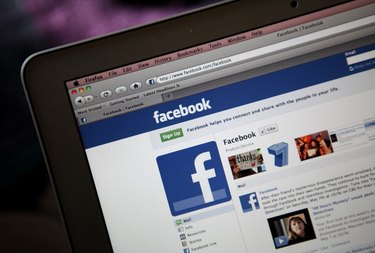 Don't block a Facebook user unless you are prepared to lose the ability to reach out to her--including through Facebook's messaging service. Because the point of blocking is to make users invisible to each other on the site, you cannot exchange private messages with a user you have placed on your blocked list.
Block List
Blocking a user takes just a few seconds. Point your browser to the person's Facebook page and click on the "Report/Block This User" link, found near the bottom of his profile on the left side of the screen. Let Facebook know why you're blocking the person by using the available options. You can find your full list of blocked users in the "Privacy Settings" menu. Go to the "Edit Your Lists" link in the "Block Lists" section to see who is on your blocked-users list.
Consequences of Blocking
When you block another user, you immediately become invisible to her and vice versa. You cannot find her in search results, see her profile or initiate direct communication with her--with the exception of using some third-party applications. Although you will still be able to view past messages you exchanged with the user, Facebook will not permit you to send a new message to her until she is removed from your blocked-users list.
Reversal
Unblocking a user restores your ability to send messages to him. While viewing your blocked-users list, click the "Remove" link next to a person's name and then click "Confirm" to unblock him. Once you unblock a user, you may also send a new friend request and view the portions of his profile that are available to the Facebook community.
Considerations
Though a user is never notified when you block her, when she no longer sees you around Facebook, she may figure out that you have done it. Keep in mind that blocking a user causes you to lose access to all public messages you left on a user's profile, such as comments beneath photos. You must initiate a new friend request before a blocked user will be returned to your friends list--a message may be attached to the request, but it is not required.