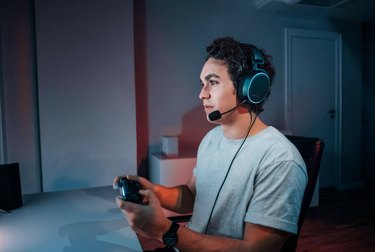 The Arctis Pro Wireless headset is on the expensive side of gaming headphones at $329.99, but the strong audio performance, comfortable fit, and features make it well worth the money. They are compatible with PS4 and PC through a wireless connection, and Xbox One and Nintendo Switch through a wired connection.
Every setting can be controlled through the wireless transmitter, but for even greater customization on a PC or Mac, connect to the SteelSeries Engine. You can adjust the volume and frequency.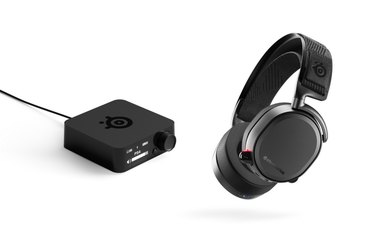 The speaker drivers are hi-res capable, and the headphones feature lossless 2.4G wireless audio for gaming, combined with Bluetooth connectivity for mobile devices when you want to listen to music or watch a movie.
They also come with dual batteries, which means while you're using one, the other can be charging in the transmitter and ready to go when you need it. Between both batteries, you'll get up to 20 hours of battery life.
Click here to check them out.