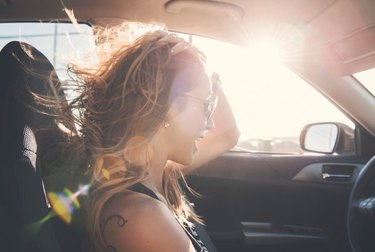 Amazon is planning on releasing at least eight new Alex-enabled devices by the end of the year. According to a report by CNBC, the devices include a microwave, an amplifier, a receiver, a subwoofer, and some sort of in-car gadget, among others.
Telling Alexa to make some popcorn seems like a great way to be extra lazy about snacking (the best way to be), but the most intriguing device is definitely the in-car gadget. No other information has been released, but imagine a way to play music or control your GPS without having to mess with buttons while driving—or while passenger-ing. It would be a very welcomed addition to many cars.
Amazon is expected to reveal some of these devices at an event later this month, so we'll just have to wait until then to learn more.