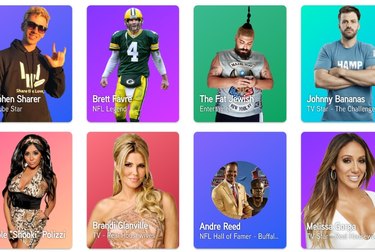 Cameo is a platform that lets you pay your favorite celebrities to create a personalized video for you or whoever you choose.
OK, "favorite" celebs might be an exaggeration, but you can choose from tons of well known (and lesser known) people. You won't find John Legend, Julia Roberts, or Amy Schumer on the list, but you will find Lance Bass, Danica McKellar, Brett Favre, Soulja Boy, Snooki, Tommy Lee, and Caitlyn Jenner, among many others.
You can browse through actors, comedians, musicians, Disney celebs, broadway stars, YouTubers, models, drag queens, all types of professional athletes, Real Housewives, other reality stars, and celebs who donate their earnings to charity.
Booking a celeb is easy. Simply fill out the quick survey, including who the video is for, and instructions on what you want the celeb to say. The more specific you are the better. Prices range from around $25 to $1,000, depending on who you book.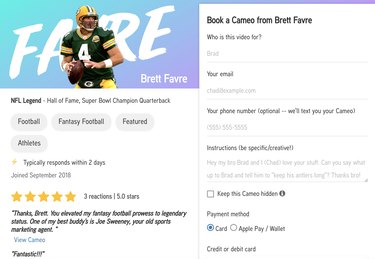 Click here to get started.