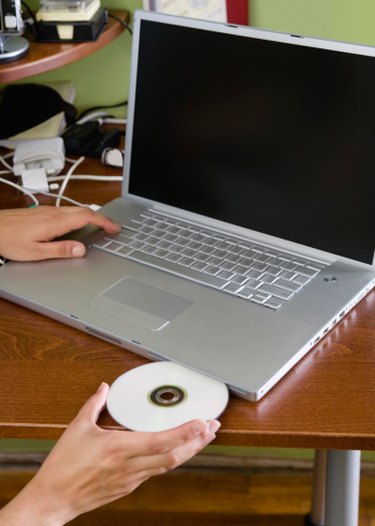 YouTube's streaming video website supports several file formats for users to upload their videos. With the vast number of video formats available, however, you may need to use a specific program to convert your video to the correct filetype. One of the most common digital video formats is MPEG4, which YouTube supports for uploads. MPEG4 files can be created and exported using the free VLC media player. Other supported file formats include WebM, AVI, 3GPP, MOV, MPEGPS, WMV and FLV.
Step 1
Open VLC and click the File menu. Select "Open File." Browse your computer for the video you want to convert for upload. Select the file and click "Open."
Step 2
Stop playback on the video and click the File menu again. Select "Streaming/Exporting Wizard."
Step 3
Select the "Transcode/Save to file" button and click "Next." Select "Existing playlist item." Click the video you opened in the program and click "Next."
Step 4
Check the "Transcode video" and "Transcode audio" boxes. Select MPEG-4 Video in the Video menu and select MPEG-4 Audio in the Audio menu. Change the audio bitrate to 256 or 512 for a higher quality audio transfer (although this will significantly increase the size of the file).
Step 5
Select the MPEG 4 / MP4 button and click "Next." Click the Choose button and enter a name for your file. Select a location for the converted file and click "Save."
Step 6
Click "Finish" to begin converting the file. A small diamond will progress across the playback bar to indicate the progress. When the diamond reaches the end of the bar, the file has been successfully converted.
Step 7
Visit YouTube and log in to your account. Click the Upload link at the top of the page and follow the instructions to upload your newly converted MPEG4 video.