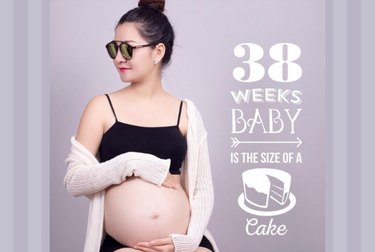 You've probably seen the maternity and baby milestone pictures that your friends post on social media. You know, the ones that feature an adorable baby (of course), along with fun stickers, doodles, and text.
Totsie is a photo editor for baby or maternity pictures that allows you to add all the fun extras. You can create comparison collages, capture your entire pregnancy, or design milestone or baby monthly images.
Choose from over 1,000 new stickers each month to tell your story. Whether it's to announce a new baby's name and birthdate, or you just want to post a cute picture of your baby with bed hair—there's something for all occasions.