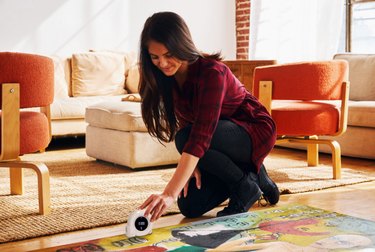 Raise your hand if you've DIY-ed a project in your house and regretted your decision to do it almost immediately. Everyone, right? DIY-ing isn't always easy, but a new tool promises to help your projects not suck so much.
Cubit by Plott is a home improvement tool that uses AR and smart technology to help you conceptualize, design, and measure through the LetsPlott app. Then using the Cubit hardware, bring your vision to life with actionable, turn-by-turn guidance which transforms concepts into actual creations.
The tool does the measuring and calculations for you, making it a lot harder to screw up your DIY project (but certainly not impossible... it's still DIY, after all). It connects to your smartphone via Bluetooth and transmits information in real time.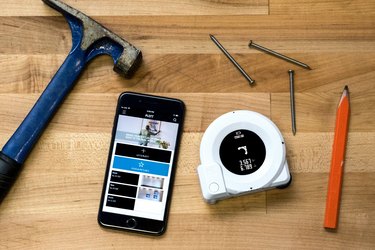 You can use the app to integrate photos of your actual space, giving you a pretty good idea of how the final project will turn out using actual dimensions.
Here's how it works: