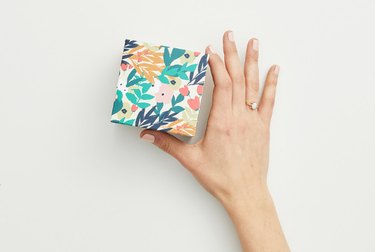 Showing a little extra love to the moms in your life is what Mother's Day is all about, right? Well, you can do just that with Greetabl, a company that makes it easy to send unique, personalized boxes that will make any mom feel loved.
Here's how Greetabl works
Choose one of several super cute box designs. Then add a gift from a long list of items like candles, unique candy, face masks, cool socks, essential oils, travel flasks, and a bunch of other fun things. The boxes are either $9 or $10, plus the cost of whatever gift you choose, which can range from $3 to $28.
Once you choose the box and a gift, you'll be able to write a personalized message (and even choose the font), as well as add up to three photos. The photos are removable, so they can be keepsakes.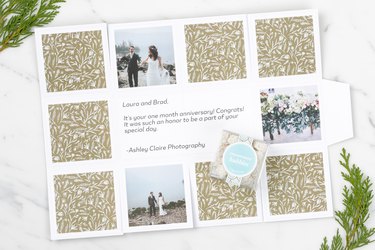 At checkout, you can hold the order so the gift is delivered around Mother's Day, along with a sticker on the outside that indicates for the recipient to open on Mother's Day.
The gifts are small, but it's not about size. Greetabl is all about surprising special someones with special somethings. You can of course send boxes for whatever occasion you want, it doesn't have to be Mother's Day, but Mother's Day seems like a pretty good time to start. Click here to get creating.