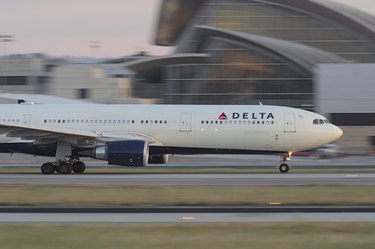 Not many airlines offer free Wifi to passengers. In fact, Jet Blue is currently the only one that does. But Delta Airlines is potentially going to join the club, as the company just announced it will be testing free WiFi on flights in the U.S. starting May 13th.
The free WiFi will be available on 55 domestic flights over a two week period, so not every flight will be included in the test. If you're scheduled for a Delta flight in the next two weeks, you should receive a notification from the airline letting you know if your flight will have access to the free WiFi.
The purpose of the test is to determine how well the WiFi works with so many users at one time (as there will undoubtedly be when it's free), as well as to receive customer feedback.
Passengers will be able to do all the normal internet things, except stream videos—which is a bummer, considering watching movies and binging shows makes time fly by (pun intended).
Hopefully the test means free WiFi is coming to all domestic Delta flights soon, because free WiFi is way better than paying for it.