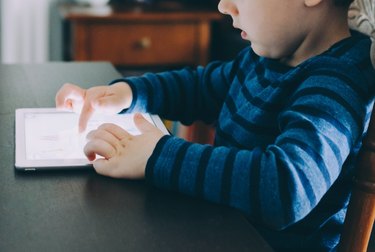 Toddlers are generally pretty good at counting to 10. But when it's time to go higher, they might need a little extra help. So, here are five apps that are full of engaging activities and fun characters to help your kids learn how to count beyond what they already know.
Endless Numbers
Endless Numbers is great for kids ages 3 and up. Cute monsters friends teach kids numbers, counting, and simple addition. Each number comes alive with interactive sequences and equation puzzles, as well as a short animation that gives context and meaning to each number.
Montessori Numberland
Montessori Numberland is an app designed for pre-K kids. Adorably animated scenes teach kids to count numbers 0 to 9. Kids are also given the chance to trace numbers as a way of learning to draw them on their own. And if they trace a little outside the line, they'll still be able to move onto the next number, which saves lots of frustration and the need for perfection.
Farm 123 - Learn to Count!
Kids get to help Farmer Jo count animals while chasing them around the farm in this interactive pop-up book game. Kids will learn the basics of counting 1 to 10, as well as the concept of sorting.
Elmo Loves 123s
Who better to teach your kiddos numbers than Elmo and Abby? Elmo and Abby make everything fun. The Elmo Loves 123s app is designed to help your kids learn to count the numbers 1 to 20 in the style of Sesame Street. The app features games, activities, and videos. And parents have access to information about their kids' usage on the app, including time played, numbers and activities covered, and percentages correct.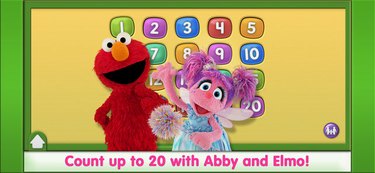 Quick Math Jr.
The goal of Quick Math Jr. is to help kids develop a strong number sense. Fun and interactive games are used to help kids understand what numbers mean, the way numbers relate to each other, the relationship between number and quantity, and simple addition and subtraction.