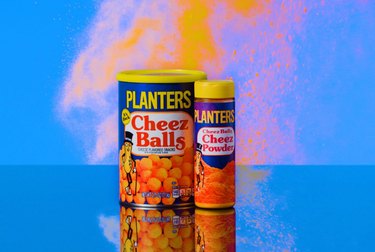 Planters Cheez Balls were a snack staple of the '90s. You remember them, right? The neon orange balls that tasted like cheesy goodness and stained your fingers and literally everything you touched.
Well, they went extinct back in 2006, and fans wrote angry letters to Planters in protest. The company listened and reentered the snack into the world in 2018. And now they're introducing a way to make all your food taste like Cheez Balls (if you're into that sorta thing).
Cheez Powder is exactly what it sounds like—the powder from Cheez Balls that you can sprinkle on grilled cheese, in soup, on ice cream, or whatever food you want. Planters is so pumped about Cheez Powder, the company is giving away free three-ounce shakers on Twitter.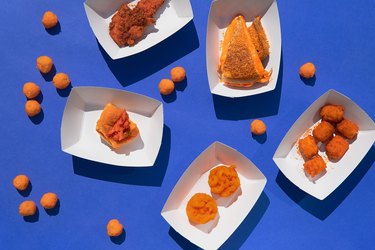 Here's how to enter this very important sweepstakes
Comment or Tweet @MRPEANUT with food you'd top with Cheez Powder. Use the hashtag #CheezBallContest now through Sunday, September 1st for a chance to win.
It's unclear if Mr. Peanut is going to choose winners based on creativity or at random. Either way, it's worth a shot, because Cheez Powder makes everything better. Or worse.