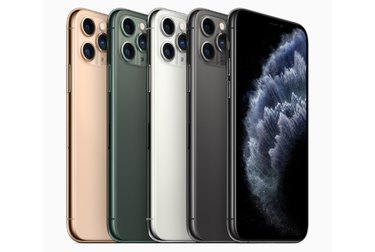 Apple unveiled three new iPhone models today—the iPhone 11 Pro, iPhone 11 Pro Max, and iPhone 11.
The more expensive iPhone 11 Pro and 11 Pro Max will come with a new and faster 18W charger, while the less expensive iPhone 11 will come with the standard 5W charger.
How fast is 18W, you might be wondering? If the phone is completely dead, it'll only take 30 minutes to get to 50 percent battery life. So, if you're always dealing with a dying battery, iPhone Pro or Pro Max might be exactly what you need.
Apple also says that due to their Super Retina XDR displays and upgraded power management units, the batteries will last longer than previous phones. The battery in iPhone 11 Pro will last four hours longer than iPhone XS, while iPhone 11 Pro Max will last five more hours than iPhone XS Max.
iPhone 11 Pro and iPhone 11 Pro Max will be available in 64GB, 256GB and 512GB models in midnight green, space gray, silver and gold starting at $999 and $1,099.