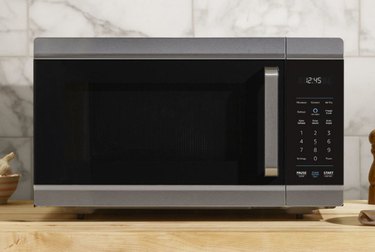 Amazon's smart microwave was introduced last year, and while it may have seemed like a ridiculous thing to purchase, it became an Amazon bestseller.
The company just introduced a follow-up to its successful Alexa-enabled microwave—the Amazon Smart Oven. The oven is much more affordable than competitor devices, so that's nice, plus it incorporates Alexa.
The oven functions as a combination microwave, convection oven, air fryer, and food warmer. You can use old fashioned buttons to set cooking times or you can use Alexa to set them for you. Alexa will let you know when the oven is preheated, when it's time to stir or flip your food, and when your food is finished.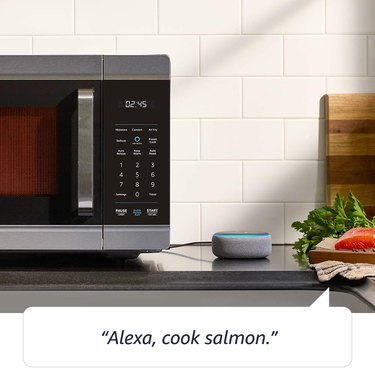 You can use the Alexa app or Echo Show camera to scan labels from Whole Foods products, and the oven will automatically set itself according to the instructions on the label.
The Smart Oven is currently available for preorder at $250, and it comes with a free Echo Dot. Orders will ship beginning November 14th.