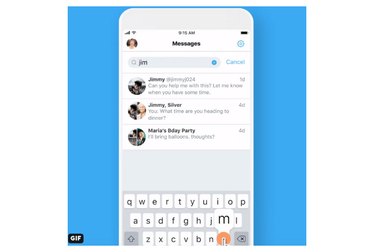 You're either going to care deeply about the latest Twitter update or not at all.
After years of begging from avid Twitter users, the social media platform has finally announced the launch of direct message search for all users on iOS. Unfortunately for Android users, your time has not yet come.
Last month, Twitter began testing the feature, but it only worked for your most recent DMs.
But the big roll out lets users search the most recent DMs, with an option to continue searching older messages. The feature doesn't, however, let you search the content of messages, only the names of people or groups.
It's better than nothing, I suppose.