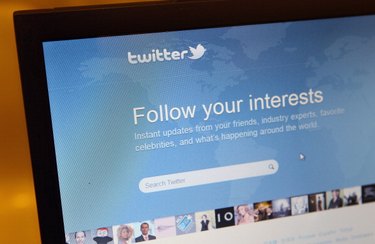 Twitter is a service that allows you to write miniature blogs throughout the day with fewer than 140 characters. It also allows you to communicate with other users through "@" replies and direct messages. @ replies are visible to anyone who can see your tweet stream, but direct messages are private. Though the Twitter website and text services do not allow you to send bulk direct messages, there are some applications that do.
Step 1
Send a direct message to your Twitter followers with TweetGuru, http://tweetguru.net/multi/. Sign into TweetGuru using your Twitter username and password and enter the username for each Twitter account to which you want to send a direct message, separated by a comma into the field labeled "IDs." Enter the message into the field labeled "Tweet Message" and press the "Send Multi DM" button. TweetGuru allows you to direct message a maximum of 12 followers at one time.
Step 2
Use the Twitter Mass Direct Message Sender, http://www.vibethemes.com/twittermassdm/, to send up to 250 direct messages per day. Make a list of the Twitter followers you want to send direct messages to and copy and paste the list into the box labeled Add Your Followers List. Push the button that says, "Add Followers." Put your Twitter username, password and the direct message you want to send on the page that comes up and press the "Submit My Message" button.
Step 3
Send direct messages to up to 1,000 followers per hour using Tweet Manager, http://www.tweetmanager.com/. Tweet Manager is a Twitter application that is browser based and does not require a download. It allows you to manage all aspects of your Twitter account, as well as sending DM blasts to your followers. You can also follower users based on keyword searches, set automatic @ replies and pre-set tweets for specific times.