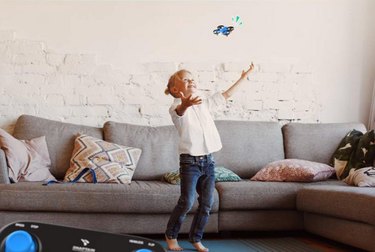 Kid-friendly drones are the new remote control cars. They're fun, challenging, and they can fly. What's not to love?
There are lots of drones to choose from, but finding one that your kids can actually use without ending in crash landings every time isn't easy. I was able to try out two drones made for kids, and they're both small, efficient, completely affordable, and worth checking out.
Snaptain SP350
A great drone for beginners, the Snaptain SP350 comes with a remote control that makes flying easy to learn. Flight can start with the control, or you can place the drone in your hand and gently toss it into the air for a quick start.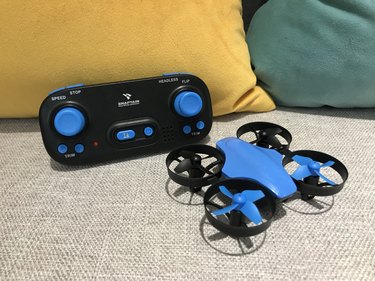 The drone can flip, rotate, and do other cool tricks, but the best part is that you can adjust the speed depending on who's using it. Rings around the propellers protect them from collisions (because let's face it, collisions are inevitable even when its being flown by an adult). Three batteries allow the drone to be flown for 21 minutes before needing a recharge.
Snaptain SP300
The setup on the Snaptain SP300 definitely requires help from a grown up, but once it's ready to go, older kids can take over.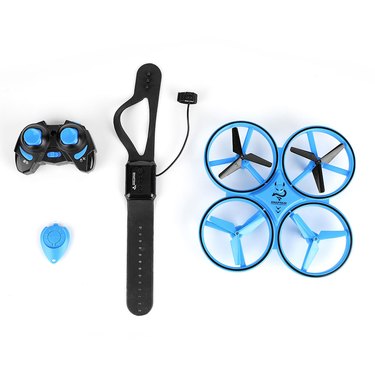 It comes with three different remotes: a standard mini remote, water-drop-shaped remote, and a g-sensor watch remote that allows you to control the drone with your hand. Two batteries allow for a 16 minute flight. The drone has infrared obstacle avoidance, and it can do complete 360 flips.