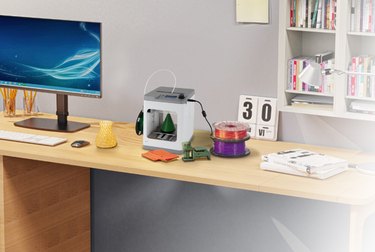 I have a confession to make: I didn't understand 3D printers. So much so that I avoided reviewing them altogether. My brain just couldn't comprehend how a printer can create an actual object out of basically nothing. That is until I met the Monoprice Cadet 3D Printer.
Don't let the implied technology scare you. The Monoprice Cadet 3D Printer is actually a relatively easy-to-use 3D printer. It's designed to be used by both beginners and experienced users—so it's easy enough, but also complex enough to stay interesting.
The printer features full auto leveling, which means no manual adjustments are necessary, saving time (and your sanity), making for better print quality.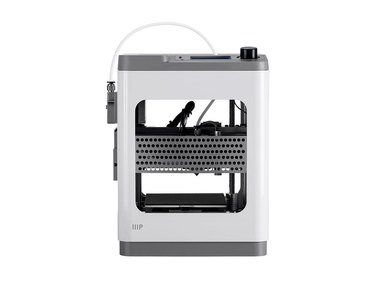 You can print over WiFi using the mobile app, and connecting is super easy and only takes a few seconds. The best part about the printer (aside from it being a super fun and an all-around cool gadget) is that it comes fully assembled. Plus, the set up is quick and relatively easy when you follow the online installation guide.
The Monoprice Cadet 3D Printer is compact and small enough to keep on a desk without taking up too much space. Buy it here for $250.