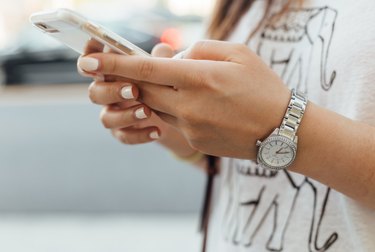 The iOS 13.3 update was released this week, and with it comes some helpful new parental controls that can help you help your kids cut down on screen time and improve safety.
Block unknown contacts
To ensure that kids can only talk to people in their address books, unknown contacts can now be blocked, i.e. spammers or anyone not pre approved by you. During Downtime, you can choose to allow certain contacts, like parents, grandparents, or siblings. It's a great way to know your kids aren't up all night texting with their friends, but can accept a call or text from a family member.
Control iCould contact list
If your kids need more restrictions when it comes to who they get to call, text, and FaceTime, you now have control over their iCloud contact list. So, if there's someone in there you don't want them talking to, you can delete the person or edit as you see fit.
Freeze built-in apps
Through Family Sharing, you can approve or disapprove any app your kids want to download. You can also freeze built-in apps, including FaceTime, Mail, Safari, Messaging, and the Camera. This can be done during homework time, sleep time, school, or if you need to take away some privileges without taking away their entire phone.
Of course, there are lots of existing parental controls. You can learn more about all of them here.