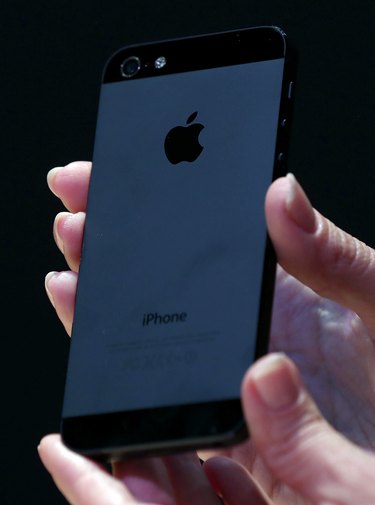 After receiving a previously owned iPhone, you must activate it by purchasing a valid cellular plan from an authorized Apple cellular provider. Once activated, you can download and install business apps that help you to run your company more efficiently. The Apple iPhone can be used to keep in contact with clients, partners and affiliates. Additionally, if you purchase the iWork suite, you can edit Pages, Numbers and Keynote documents directly from your iPhone to increase your productivity.
Step 1
Remove the old SIM card, if applicable, from the iPhone. The SIM card can be removed by pushing a small paperclip into the SIM card compartment.
Step 2
Contact the previous owner to confirm the iPhone cellular plan has been canceled. Then, purchase a new cellular plan for your iPhone. Use the same carrier as the previous owner to ensure that the iPhone is compatible.
Step 3
Download iTunes from the Apple website if you don't have it on your computer. If you already have iTunes, check for and install any available updates.
Step 4
Connect the iPhone to your computer with its connection cable and launch iTunes if it doesn't automatically open.
Step 5
Select the name of the iPhone in the Devices section at the left of the screen. Click the "Restore" option in the main iTunes window to restore your iPhone to the factory default settings. Then, follow the setup instructions to set up the iPhone as a new phone and customize the iPhone with the your information.
Step 6
Activate the iPhone when prompted by following the onscreen activation instructions while connected to iTunes.