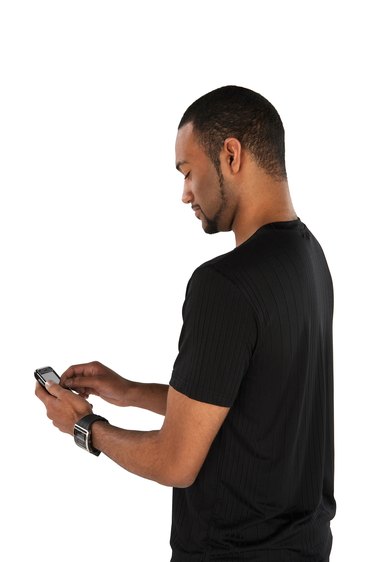 Unless you buy an iPhone specifically marked as "unlocked," all iPhones are locked to the specific carrier they are originally purchased through. This can be a big problem for businesses that purchase iPhones for company use and later decide to switch to a different carrier. Most of the major iPhone carriers -- including AT&T, Sprint, T-Mobile and Verizon -- do offer iPhone unlocking, but there are some hoops you need to jump through to do so. To finalize an iPhone unlock, you need to reset it.
Step 1
Visit your carrier's support website (see links in Resources) to get their customer support number. Have your account information on hand, such as the phone numbers on the account and the account number, and call the number. If you have a carrier other than the aforementioned carriers, visit the iPhone Wireless Carrier Support Web page (see link in Resources) to find out if it allows unlocking or not.
Step 2
Ask the carrier representative to submit a request to unlock your iPhone(s) and request notification upon the request's acceptance. Note that it may take a week or so for the request to be accepted. Once the request is accepted, you can complete the final steps in the unlocking process.
Step 3
Enable iCloud backup on your iPhones (if it isn't already enabled). If you don't have personal data on the iPhones that you'd like to retain, skip ahead to step 4. On each iPhone, open the "Settings" app, go to "iCloud," tap "Backup & Storage," select "ON" and then tap "Back Up Now."
Step 4
Erase your iPhones. On each iPhone, open the "Settings" app, go to "General," tap "Reset" and then select "Erase all Content and Settings." Note that it may take a while for the erase process to complete.
Step 5
Remove the old SIM cards from your iPhones (the ones provided by your old carrier). Replace them with the SIM cards your new carrier gave you.
Step 6
Turn on each iPhone. If you want to restore data from a backup, select "Restore from iCloud Backup." If you want to configure them as new, clean devices, select "Set Up as New iPhone." Follow the prompts in the onscreen dialog to finalize the unlock and finish the setup of your iPhones.