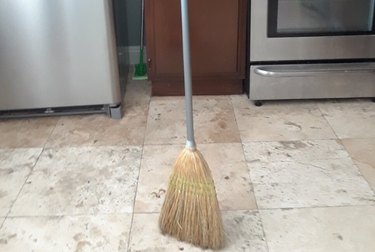 By now, you've probably seen the Broomstick Challenge—whether you wanted to or not. The latest internet challenge involves a broomstick and a... well, just a broomstick.
An old hoax was brought back to life this week on Twitter, which claimed that when Jupiter and Venus are aligned, something happens to the gravitational pull that makes broomsticks stand upright, unassisted.
This person posted about it on Twitter.
The planets were supposedly in the absolute perfect position for the broomstick magic on February 10th, but the internet proved that theory wrong by taking videos of their own broomsticks standing upright on February 11th (and so on).
So really, it's just a cool trick. But the people of Twitter don't disappoint, per usual.
It has to be the right kind of broom though.