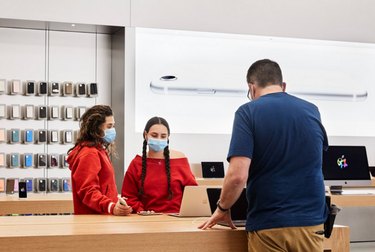 Apple is reopening some of its stores after two months of being shut down worldwide due to the coronavirus pandemic.
The company wrote a note to its customers on its website indicating that around 100 stores will reopen globally, but they'll be taking necessary precautions to ensure everyone is safe.
Stores will only open in areas deemed safe based on local cases, data trends, and guidance from local and national officials. Once they're open, things are going to look and feel very different—which, based on how crowded Apple stores usually are, might not be a bad thing.
Apple will limit occupancy, giving everyone plenty of space to shop, safely work with the Genius bar, and receive one-on-one help. Face masks will be required for all employees and customers, but those who show up without one won't be turned away—a mask will be provided. (Apple has already sourced more than 30 million masks and 10 million custom‑built face shields for doctors and nurses during this time.)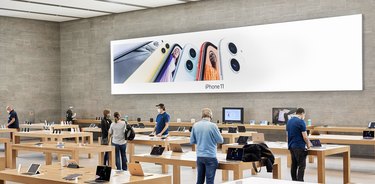 Stores will also screen everyone at the door to make sure no one is showing COVID-19 symptoms. This includes temperature checks, health questions about possible symptoms, as well as asking if people have been exposed to anyone infected.
Deep cleanings will be done throughout the day, with focus on all surfaces, display products, and highly trafficked areas. Curbside pickup and drop-off will also be available in some stores.
To find out if your local store is opening, use can use Apple's Find a Store feature.