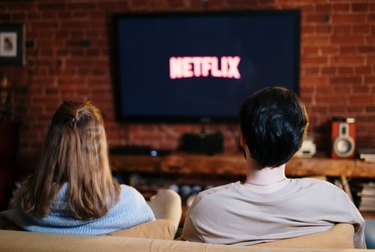 When it comes to streaming services, there are a lot to choose from. You can certainly subscribe to all or most of them to make sure you never miss anything, or you can figure out which service offers the best value for the money.
Reelgood, a TV and movie search engine, did the legwork for you by collecting data from the top six service: Netflix, HBO Max, Prime Video, Hulu, Disney Plus, and Apple TV+.
Here are the monthly subscription costs
Is each one worth it? You be the judge.
Here are the number of movies available to stream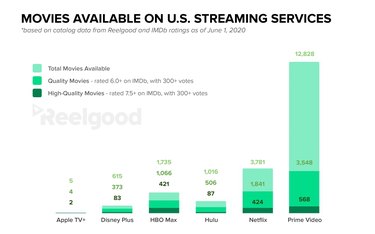 Prime video takes the top spot with the most movies and highest number of quality movies. Netflix is pretty far behind as the next highest, while Apple TV+ offers only 5 movies.
Here are the number of TV shows available to stream
While Prime has the highest number of TV shows available to stream as of June 1st, Netflix and Hulu are neck and neck with the number of quality and high quality shows offered. This isn't entirely surprising, given all the binge-worthy Netflix Originals and Hulu Originals.
To sum things up, if you prefer critically-acclaimed movies over TV shows, go with Prime Video. If you'd rather watch highly-rated TV series, Netflix is the way to go. Everything else is there if you have specific things you like to watch (like Handmaid's Tale or Disney movies).