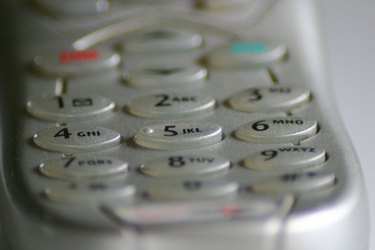 Finding the land line number of a person is not difficult with all the free reverse lookup services available. On the other hand, locating a cell phone's owner can be challenging as cell phone numbers are not public domain. If you ring up a cell phone service provider and inquire about a specific number's owner, you will not be provided the information as it is confidential. Still, there are a few reverse cell phone directories on the Internet that you can try for tracing the owner of a cell phone number in Ontario.
Step 1
Log onto a reverse phone number lookup site, such as Find-CellphoneNumbers.com, Canada411.ca or 411.ca.
Step 2
Enter the cell phone number on the page. If you are unsure about the phone number's area code, visit Canada411.ca for a list of area codes.
Step 3
Click on the "Search" or "Find" button and wait for the website to look for the number in its database. If the website's database contains the number, it will show you the results including the person's name, address and cell phone carrier. Some websites, such as Intelius, provide further information for a fee, such as the owner's average income and home value.